DAY 1-2-3
DAY 1 ARRIVAL – PARIS :
Arrival to Paris, sightseeing tour, drive to
Champs de Mars Square to visit Eiffel Tower including access to 2nd floor.
(if no availability at
Eiffel Tower
replace Montparnasse Tower).
Photo stop at Louvre Museum.
Free time for shopping at
Champs Elysees.
Check in Hotel. Overnight at Paris.
(L,D)
DAY 2 PARIS : After breakfast full day sightseeing tour. View of Place de la Concorde, Champs Elysees, Notre Dame Cathedral, Arc de Triomphe, Dome des Invalides. Entrance to Fragonard Perfumery Museum. Then leisure time for shopping at Galleries Lafayette. Overnight in Paris.(B,L,D)
DAY 3 PARIS – BRUSSELS – AMSTERDAM : After breakfast drive to Brussels. View of Manneken Pis, Old Town, Royal Palace and Atomium. Visit to Chocolatier Shop, Manneken Pis including free tasting of handmade Belgian Chocolate. Drive to Amsterdam. (210Km-3Hours). Overnight in Amsterdam.(B,L,D)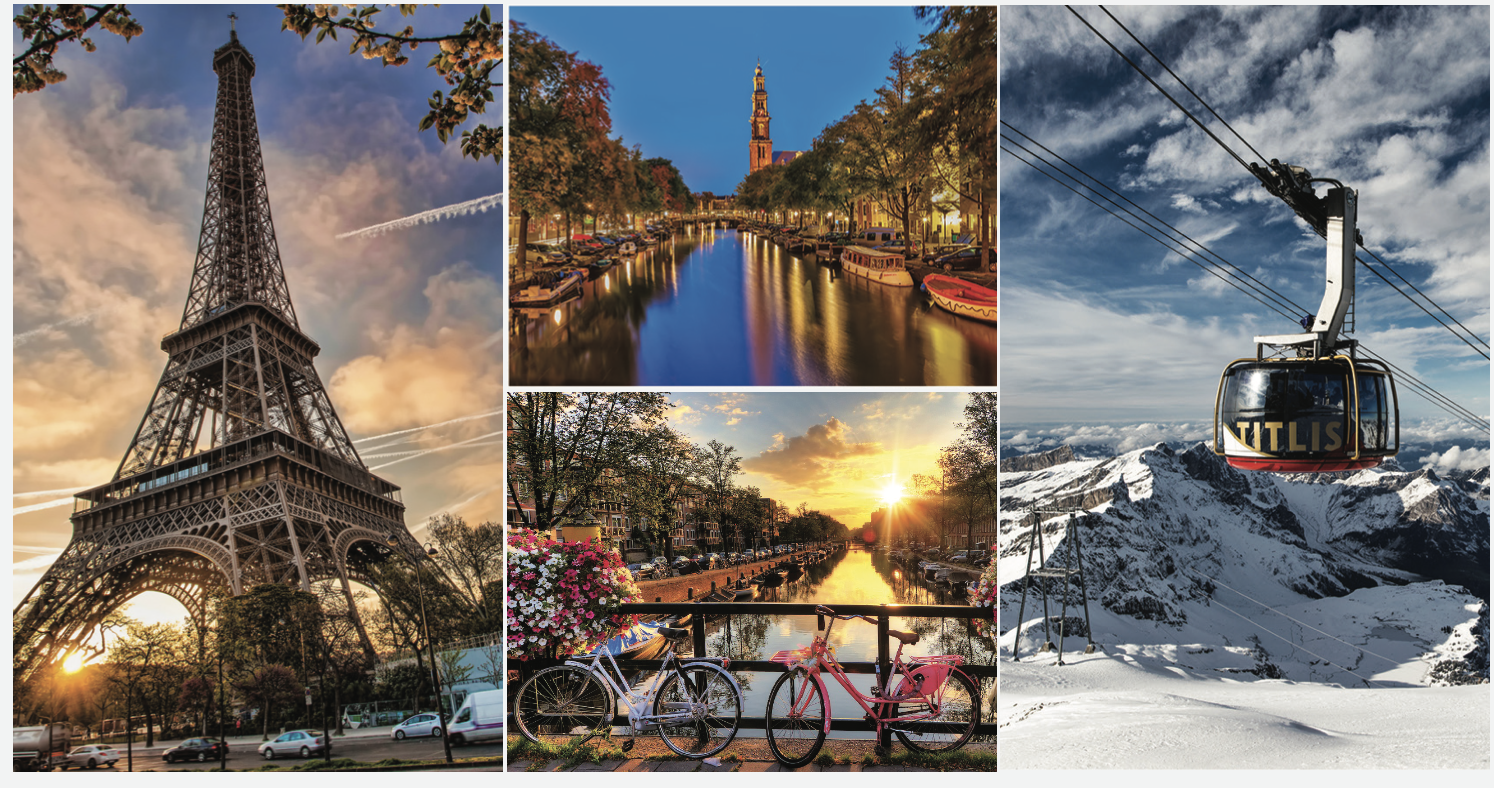 DAY 4-5-6
DAY 4 AMSTERDAM :
Half day excursion to include
Zaanse Schans and Volendam. View of Cheese & Clog Factory and Windmills. Visit Fishermen Traditional Village Volendam. View of Dam Square, Royal Palace, National Monument, Central Station, Rijksmuseum. Visit the Diamond Factory including cruise.
Overnight in Amsterdam.
(B,L,D)
DAY 5 COLOGNE – FRANKFURT : After breakfast drive to Cologne. Visit Dom Cologne then proceed to Frankfurt. View of Old Town, Eschenheimer Turm, Goethe House and Romerberg Square. Overnight in Frankurt.(B,L,D)
DAY 6 TITISEE – SCHAFFHAUSEN – ZURICH : After breakfast Drive to Titisee, view of Black Forest. Proceed to Schaffhausen View of Rhein Falls. Drive from Schaffhausen to Zurich. (52Km-1Hour). View of Bahnhofstrasse, Limmatquai, Rathaus (city hall), Zurich Lake and the old guildhalls. Overnight in Zurich.(B,L,D)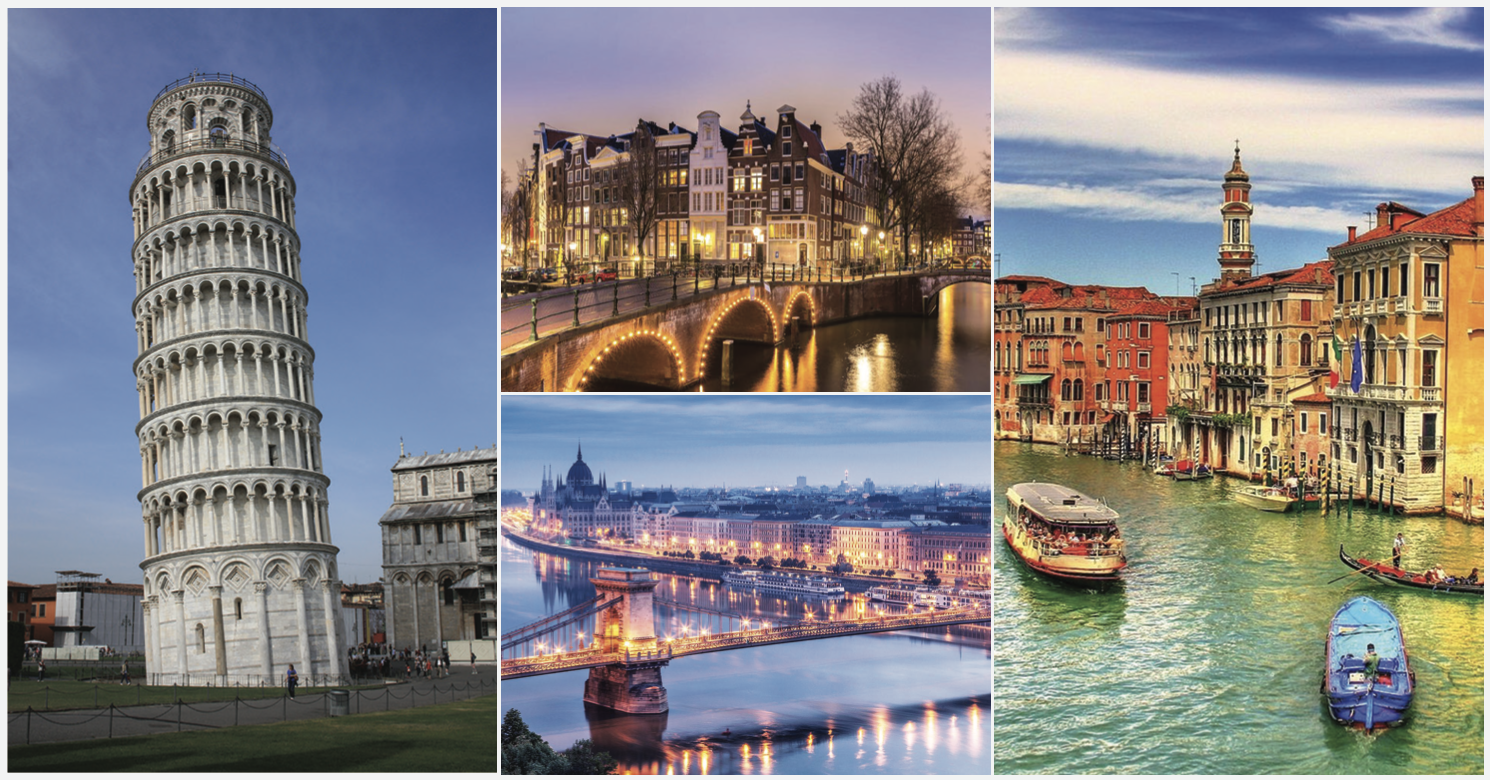 DAY 7-8-9
DAY 7 MT. TITLIS (ENGELBERG) – LUCERNE – ZURICH :
After breakfast drive to
Lucerne and Engelberg. Leisure time in Mt. Titlis. Round-trip cable car from Engelberg to Titlis. View of Chapel Bridge, Lion Monument, Old Town and Lucerne Lake. Shopping at Bucherer Shop.
Overnight in Zurich.
(B,L,D)
DAY 8 ZURICH – MILANO – VENICE : After breakfast drive to Milano. View of Sforza Castle, Duomo Cathedral, La Scala Theatre and Da Vinci Statue. Leisure time in Galeria Vittorio Emanuele II. Then drive to Venice. Overnight in Venice(Mestre).(B,L,D)
DAY 9 VENICE – PRATO : After breakfast drive to Venice. Transfer from Tronchetto pier to San Marco pier on Venice Island. View of Doge's Palace, St Mark Square, Bell Tower and Bridge of Sighs. Transfer from San Marco Pier to pier in Venice Tronchetto. Drive to Prato. Overnight in Prato.(B,L,D)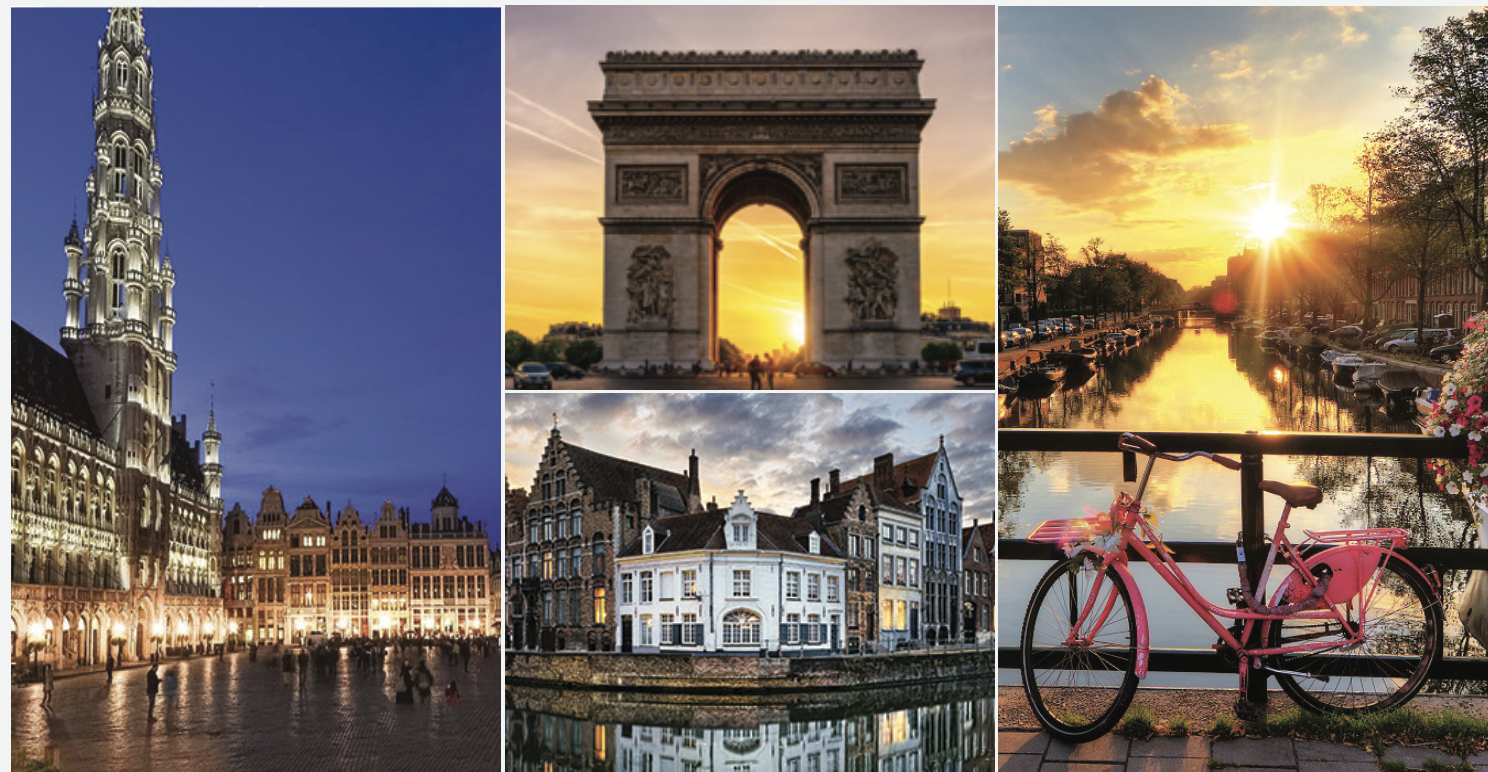 DAY 10-11
DAY 10 PRATO – PISA – ROME
: After breakfast drive to Pisa. View of
Pisa Leaning Tower, Square of Miracles, The Baptistery and The Duomo. (Shuttle bus to be paid by Tour Leader) Proceed to Rome.
Overnight in Rome.
(B,L,D)
DAY 11 ROME – DEPARTURE : After breakfast photo stop at Colosseum, View of Trevi Fountain, Colosseum, Arch of Constantine, Roman Forum, Monument Vittorio Emanuelle II, Circus Maximus, Pantheon. Leisure time for Shopping in Piazza de Spagna. Transfer to Airport. Flight(B)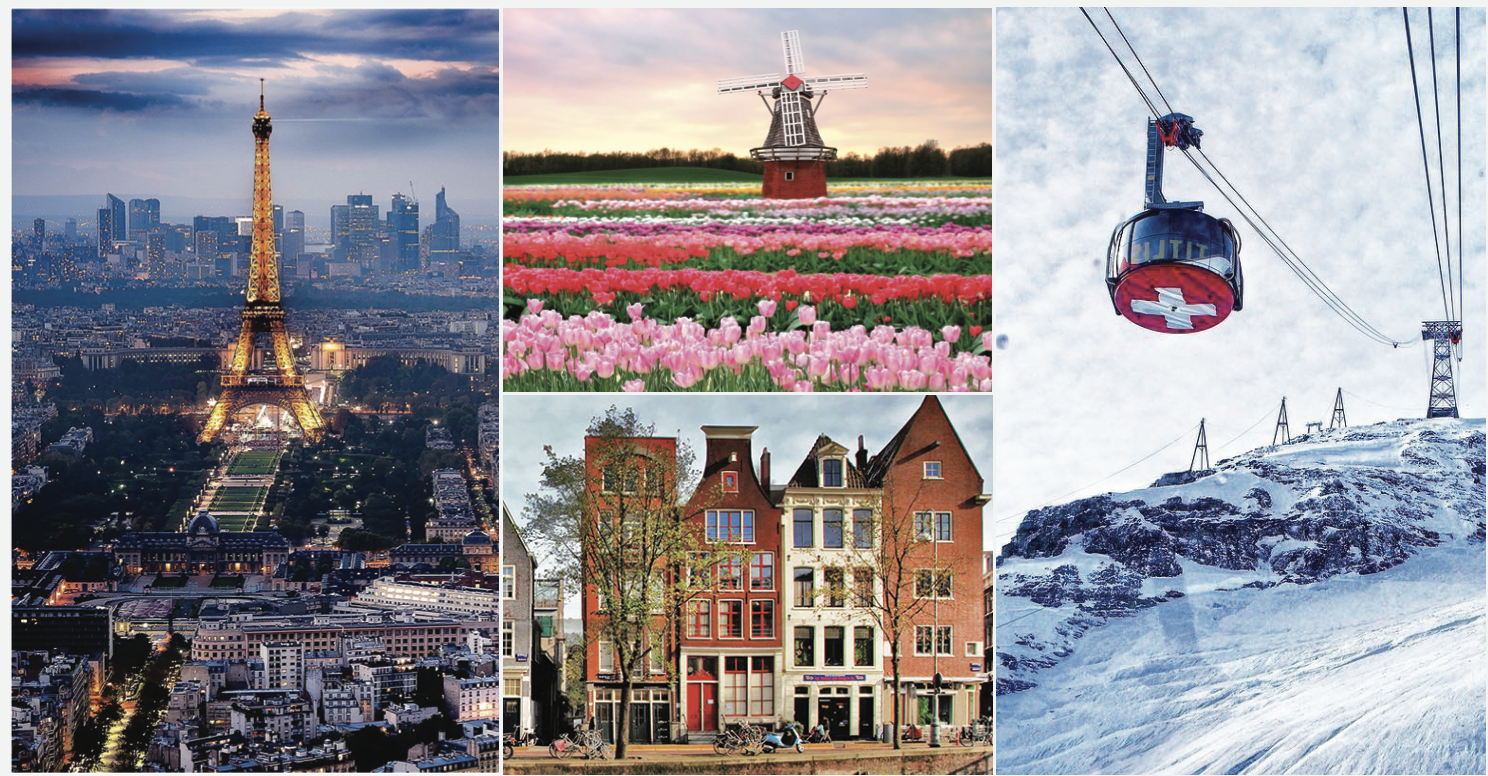 Contact us
You can fill in the form for all your questions, opinions and suggestions. We endeavor to answer all inquiries within 24 hours on business days.