DAY 1-2-3
Day 1 ARRIVAL – CASABLANCA :
Upon arrival at
Mohamed V Airport,
the guide will greet you and assist you after meet with Local Guide.
Visit The Hassan 2nd Mosque in Casablanca
. Drive directly to Marrakech transfer to your hotel for check-in, dinner and overnight at the hotel in Marrakech.
(D)
DAY 2 MARRAKECH – RABAT : After breakfast in hotel, before departure to Rabat for visit including Koutoubia mosque and Menara Gardens. If time allows you can enter one of the main important monuments in the Red city; Bahia Palace or Saadian Tombs. Free tour in Jamaa El Fna square. Drive to Rabat. Dinner & overnight at hotel in Rabat.(B,L,D)
DAY 3 RABAT / TANGIER : After breakfast in hotel you will enter the missed monuments Bahia Palace or Saadian Tombs. Rabat visit will include: outside view of Royal Palace, Mohamed V Mausoleum and Hassan Tower ending with Oudaya Kasbah. Departure to Tangier -has for centuries been Europes's gateway to Africa. Its blend of cultures and influences is unique in Morocco-and have a panoramic tour of the city at arrival. Leisure time in Grand The Grand Soco. Dinner & overnight at hotel in Tangier.(B,L,D)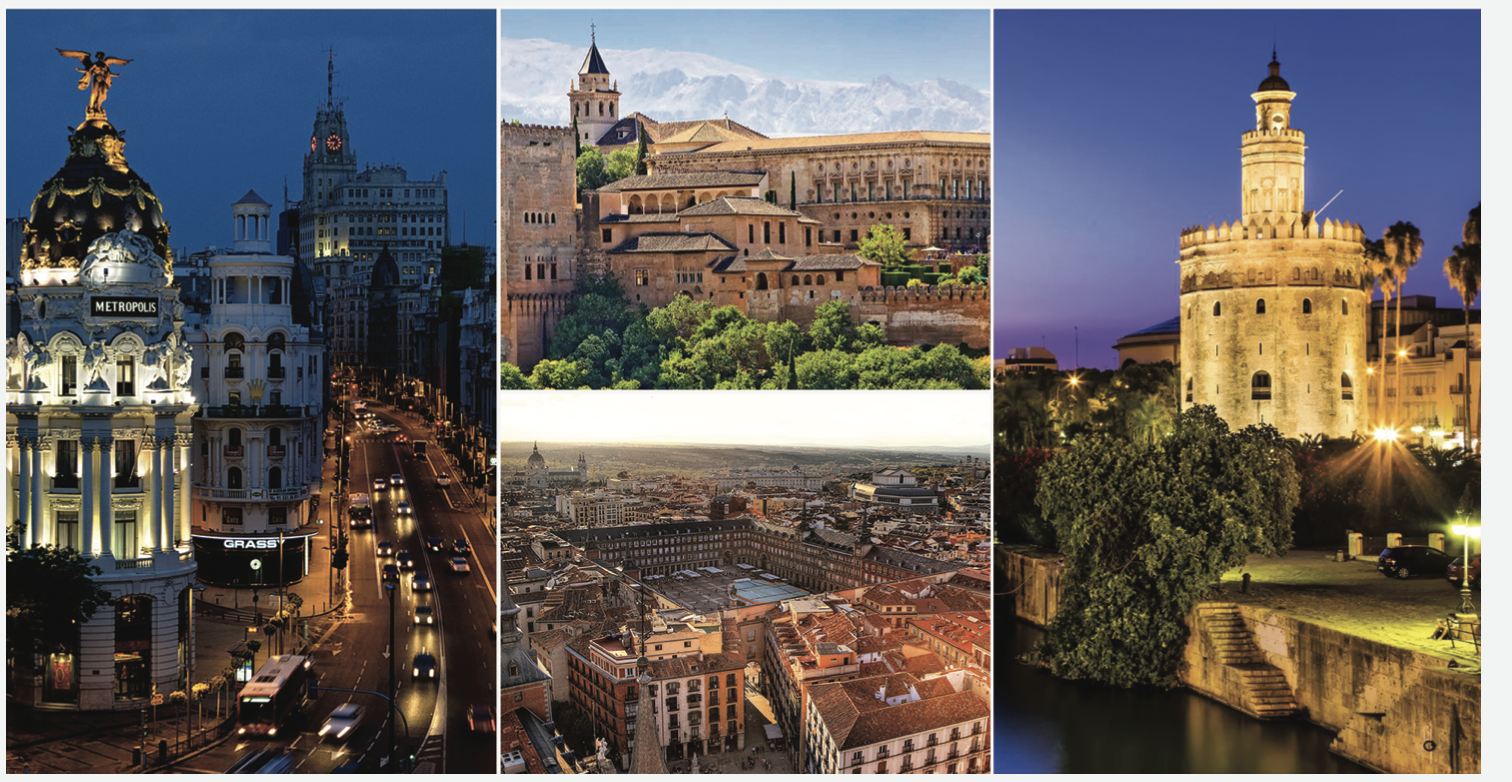 DAY 4-5-6
DAY 4 TANGIER – TARIFA/ALGECIRAS – SEVILLE:
After breakfast in hotel then transfer to city port. Embark the ferry and cruise across the
Strait of Gibraltar to Spain.
Then drive to capital and biggest city of the modern province of
Andalucia
. After lunch We will start our visit in avenue of
palm trees and see "casas" of the countries of American continent, Plaza of America and stop in Plaza of España
. After the
Plaza de España visit Cathedral of Sevilla, Bell Tower; Hiralda, View of Palace of Castilla Kings; Alcazar, Indian Archives. After our visit here, we will give a free time for shopping.
After dinner return to our hotel for rest. Overnight in Seville.
(B,L,D)
DAY 5 CORDOBA – GRANADA : After breakfast drive to Cordoba. Cordoba was the capital of the Muslims during 500 years in Medieval Period and it mentioned as capital of scholars, culture and Andalusian caliphate. Ibn-i Rusd (Averroes), Marmonides and many others were worked and lived in this amazing medieval capital. After lunch, View of Roman founders remains in Roman Bridge. Visit Mesquita-Catedral of Cordoba. After our visit in Cordoba, we will continue to Granada. After dinner, Overnight in Granada. (B,L,D)
DAY 6 GRANADA – TOLEDO – MADRID : After breakfast visit Alhambra Palace & Generallife. After lunch proceed to Toledo historical capital of the Kingdom of Castilla. Toledo, all city is an open air museum which declared World Heritage by UNESCO. View of San Martin Bridge, Cathedral of Toledo, main square Zoco, After our visit in Toledo, we will drive to Madrid. After dinner overnight in Madrid.(B,L,D)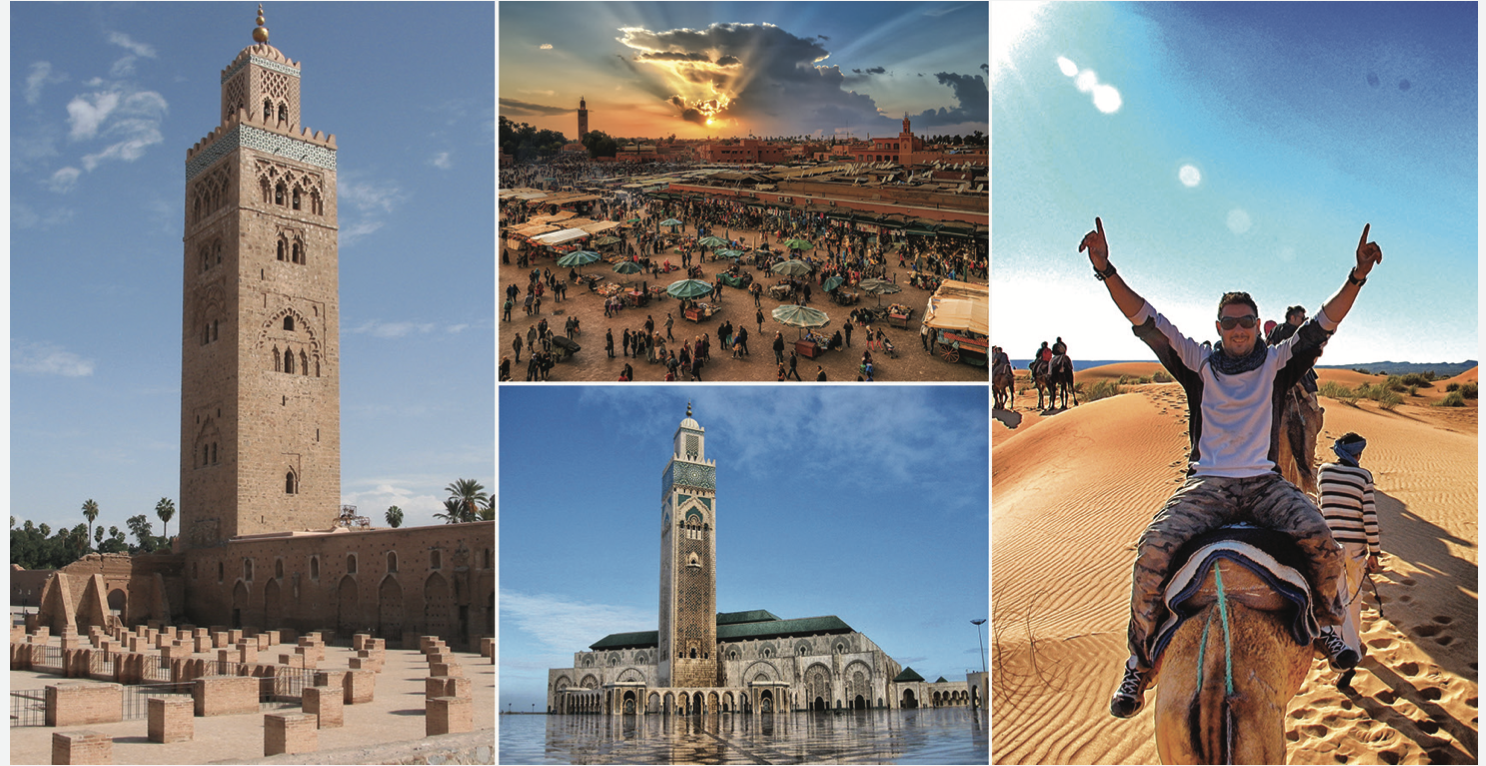 DAY 7-8
DAY 7 MADRID :
After the breakfast all day city tour in
Madrid View of Plaza de Toro (bullfight arena), Plaza de Independencia, Puerta de Alcala, Paseo de Castellana, Bibloteca Nacional, Plaza de Colon, Nuevos Misiterios, Museo Nacional de Ciencias Naturales, Santiago Bernabeu Stadium, Plaza Castilla, Puerta de Europa, Plaza Cibeles, Palacio de Comunicaciones (Ayuntamiento), Banco España, Instituto Cervantes, Plaza Neptuno, Museo Prado, famous Gran Via (Broadway of Madrid) and Plaza España will be some spots which we will see in this panoramic tour. After we will leave our bus and start walking and we will pass Royal Palace, Cathedral, Calle Mayor, historical square Plaza Mayor. Then stop for leisure in the main square of the city Puerta de Sol.After dinner overnight in Madrid(B,L,D)

DAY 8 MADRID – DEPARTURE : After the breakfast according to our flight time, we will give a free time in city center and transfer to Airport. Flight.(B)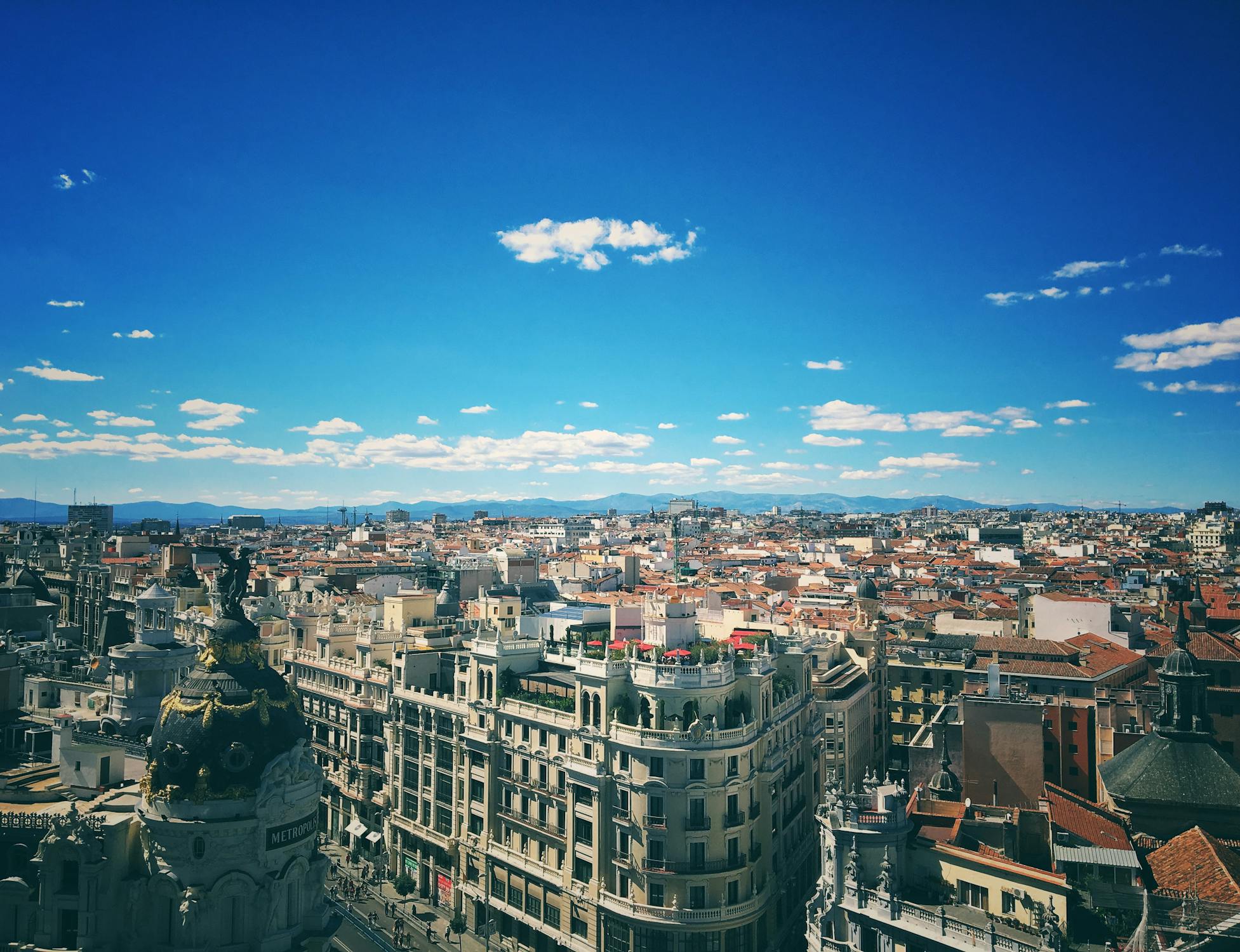 Contact us
You can fill in the form for all your questions, opinions and suggestions. We endeavor to answer all inquiries within 24 hours on business days.